Community Involvement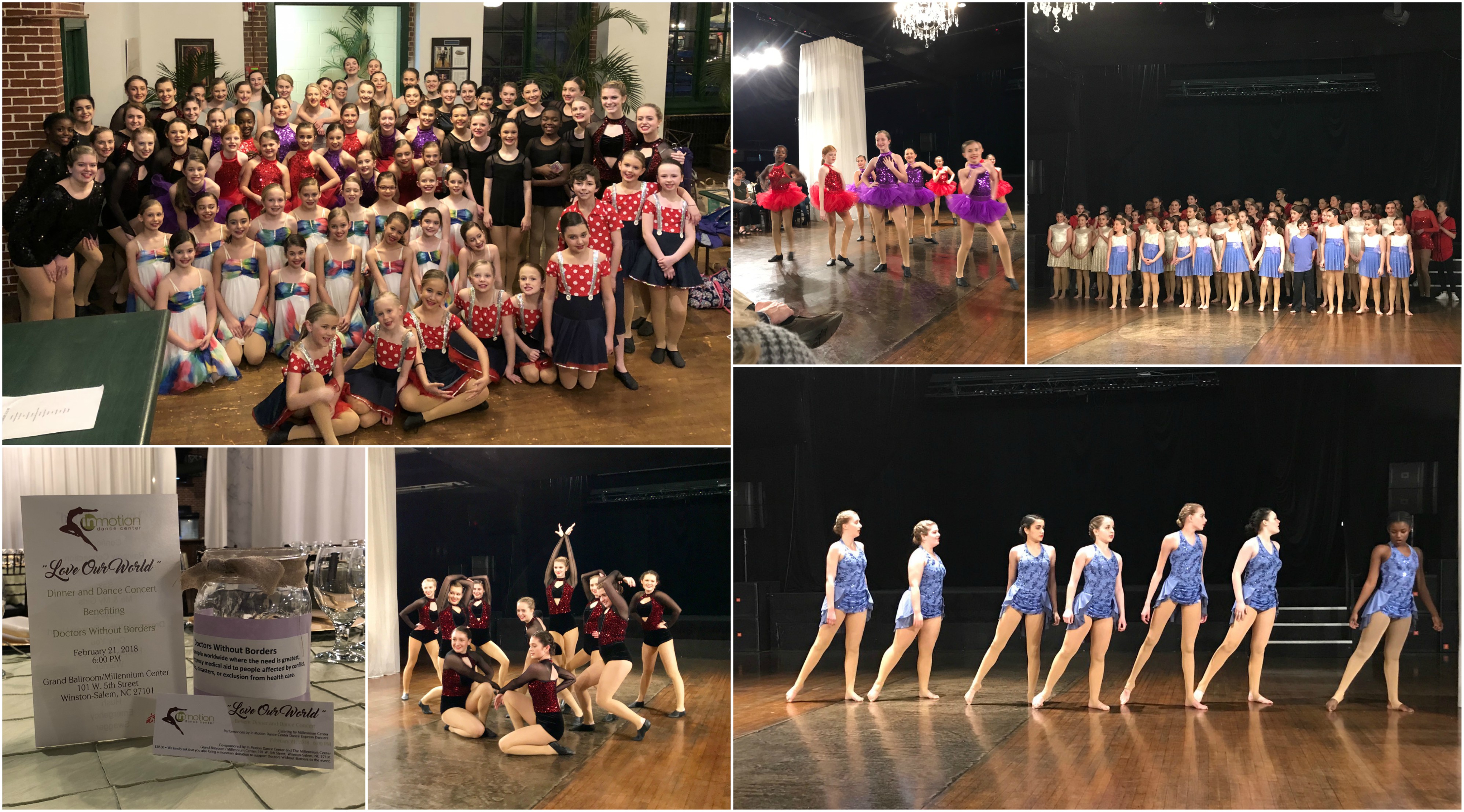 Doctors Without Borders Benefit
In Motion's annual "Love Our World" Benefit Dinner and Dance Concert was held on Wednesday, February 21 at the Millennium Center in Winston-Salem. This years benefit was in honor of Doctors Without Borders. In Motion collected an amazing $1,948.00 in donations at the event. Thank you to the families who so graciously donated to this amazing cause and to our incredible Dance Express troupe for their awesome performances!
In Motion Supports Childhood Cancer Research
In honor of Valentine's Day we raised money for an IMDC Alumna's son who is fighting cancer. Devin Kiser is a 6 year old dancer who is in his 2nd year of fighting acute lymphoblastic leukemia. During the week of February 12-16, our dancers wore Valentine inspired clothing to dance and donated $1 per class they attended in their outfits! Thanks to our gracious In Motion families, we collected $693.15 for the Light the Night Cancer Fundraiser for Devin Kiser! In Motion will match the donations given for a total collection of $1,386.30!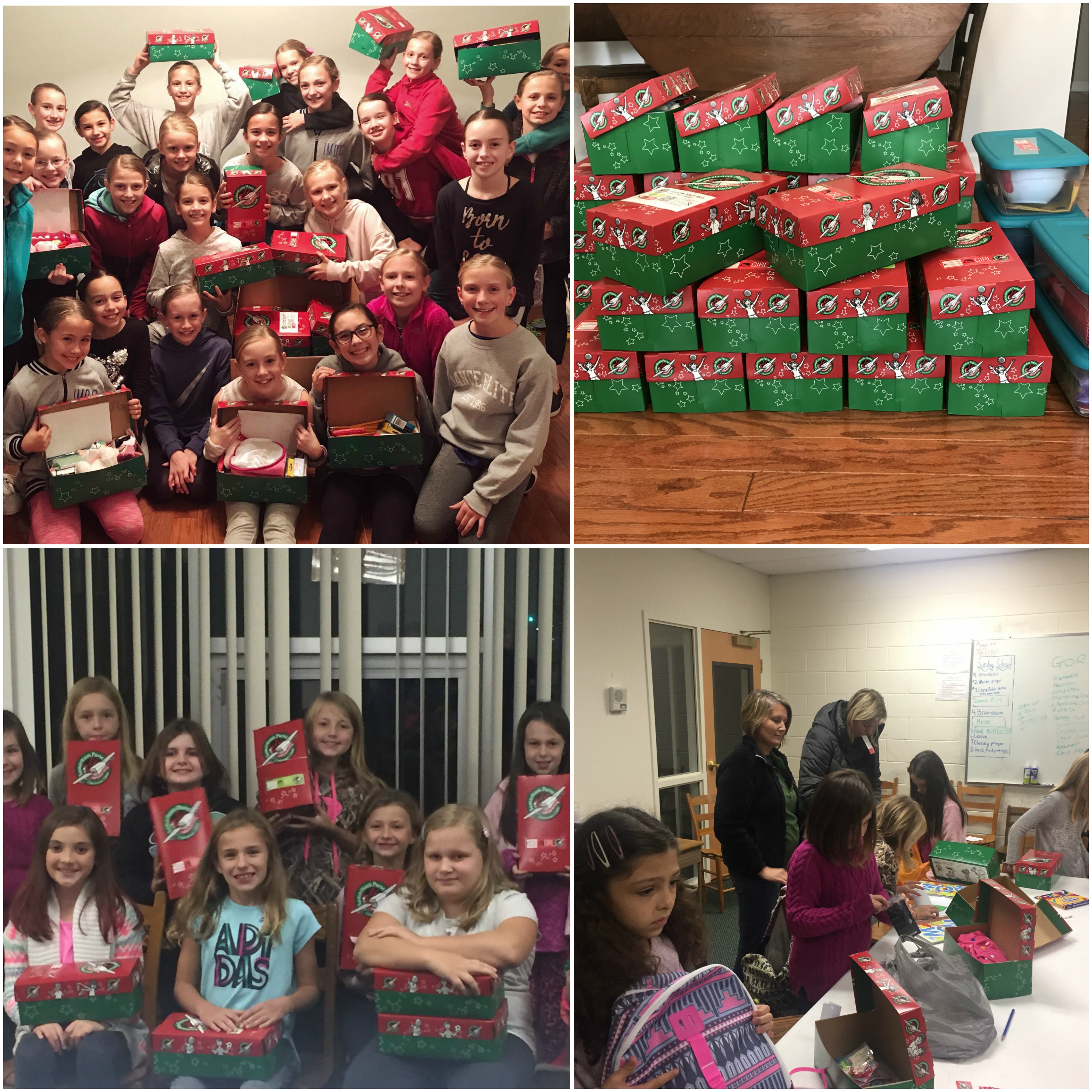 IMDC Goes Global Again!
Operation Christmas Child is a project of Samaritan's Purse, an international relief organization. The mission is to provide local partners around the world with shoeboxes filled with small toys, hygiene items, and school supplies as a means of reaching out to children in their own communities with the Good News of Jesus Christ. These simple gifts are shipped outside of the United States to children affected by war, poverty, natural disaster, famine, and disease; and to children living on Native American reservations in the U.S.
Thanks to the incredible support of our In Motion dancers and families, our studio collected 101 Operation Christmas Child boxes! 
In Motion Community Involvement Goes Global
Meet Stephanie Wilkins Taperek.
Stephanie is a native of Winston-Salem and spent many years dancing at In Motion. She and her husband, Kyle, have followed God's call and currently live on the border of Thailand and Burma in Southeast Asia. They work as teachers and also serve as missionaries. They serve refugees from Burma who come to their school to gain access to education. For more than 60 years, Burma has been decimated and education would normally be unattainable to the people Stephanie and Kyle serve. In addition to teaching academics, Stephanie found a passion for teaching dance to children in the school.
"It is amazing how life can come full circle," she stated. As a young dancer at In Motion years ago, Stephanie could have never imagined that life would bring her back to In Motion…and for such a wonderful reason. Last year, she began a dance group for the students in her village in order to help foster in them the same character traits that she gained during her time at In Motion: confidence, perseverance, responsibility, team work, and more. She wanted her girls, most of which live the majority of the year away from their families, to feel the same sense of belonging that she felt as a part of In Motion. She recalls, "As I have watched my students grow into leaders in our community, I am so grateful for what dance has done for them."
Financial resources are extremely limited in the village and Stephanie has reached out to In Motion in hopes that our students might support their need for dance wear.
When asked about the project, Stephanie commented, "I cannot put into words how much it means to me to have the studio that was such an important part of my life partner with me to support the community that my family is now dedicating our lives to." Watch a video of one of the dance performances by the children here.
A huge thank you to all of the In Motion families who so graciously donated to our Burma project! In Motion collected:
345 pieces of dancewear, 196 pairs of shoes, 185 pairs of tights, 578 costumes and 42 miscellaneous items!
Below are images of our Dance Elite girls who sorted and packed all of the items to be donated on September 30! 
Dance Elite at Arbor Acres Retirement Community
On April 27, members of our Dance Elite performing troupe put on a performance for the residents at Arbor Acres Retirement Community in Winston-Salem.
Winston-Salem Street School Benefit
In Motion Dance Center believes in giving back to our community. Each year at Valentines we present a dinner and dance concert in support of a local charity.
The 2017 event was held on February 8 at the Millennium Center in downtown Winston-Salem in honor of Winston-Salem Street School. The families in attendance donated over 1,100 items to Winston-Salem Street School.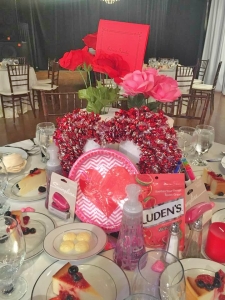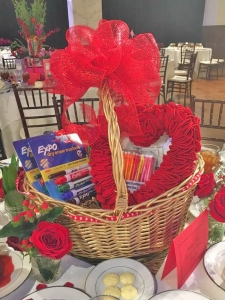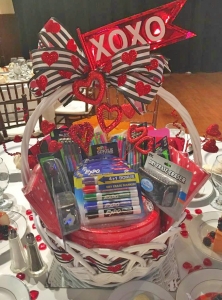 Dance Elite Walk for Diabetes
The In Motion Dance Elite Team participated in the Juvenile Diabetes Research Foundation Walk on October 22, 2016. We had 54 girls participate in the walk and our team raised a phenomenal $1,875! This money goes directly to JDRF's efforts to fund important research that will find a cure for Type 1 Diabetes. We know that day is coming!
Crisis Control Ministries Benefit
In Motion Dance Center believes in giving back to our community. Each year at Valentines we present a dinner and dance concert in support of a local charity.
The 2016 event was held on February 10 at the Millennium Center in downtown Winston-Salem in honor of Crisis Control Ministries. We donated 1,130 non-perishable food items to the Crisis Control Pantry.