MICHELLE NICHOLSON / PRINCIPAL TEACHER and ARTISTIC DIRECTOR
Michelle Jaynes Nicholson attended North Carolina School of the Arts along with Point Park School of Dance in Pittsburgh. She performed in several companies in Pennsylvania, North Carolina, Georgia, and Florida. Among them are American Dance Ensemble, Ballet Petrov, Wake Forest University Dance Company, and Ruth Mitchell Ballet. Michelle owned and operated a successful studio in Miami, as well as directed the Sunsationals, a Pre-Professional dance company also located in Miami. She has also served as a national judge on a major dance competition circuit.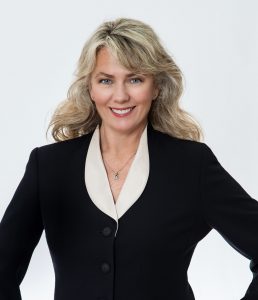 Christina Foster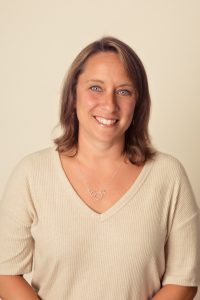 Rita Hall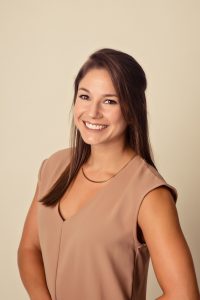 Nina Price
Cindy Resendes
Elizabeth Rose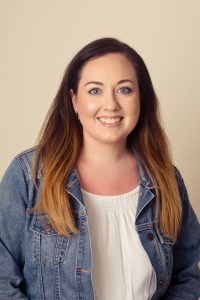 Caroline Vance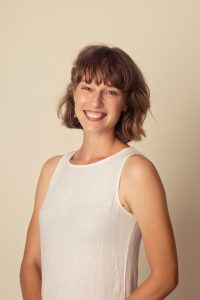 Mahallia Ward
2020-2021 Additional Faculty Not Pictured:

Christina Barton, John Dennis, Beatrice Howell, Kate McFalls, Tori Nicholson, Enrique Rosario, Madison Via
STUDIO STAFF
Director: Michelle Nicholson
Assistant Director: Christina Barton
Office Manager: Lou Jaynes
Studio Manager: Tori Nicholson
Studio Administrator: Joyce Lane
Kids In Motion Program: Michelle Nicholson
GUEST CHOREOGRAPHERS
Being a member of In Motion Dance Center allows dancers access to world renowned choreographers who are regular guest artists at In Motion.
Dance greats who frequently enhance the already outstanding faculty of In Motion Dance are:
DEJAN TUBIC, faculty member at International Dance Academy (IDA) in Hollywood, CA and travels the US with Dance Makers Dance Convention.
JAY FAGAN, from Chicago and is amongst the most sought after Tap Masters in the industry today, has worked with Dance Educators of America, Dance Masters of America, Chicago National Association of Dance Master and many more
FRANK KOSIK, original cast member of Broadway musicals which include 42nd Street, Cats, A Chorus Line – just to name a few
THOM LAKE, principal dancer and choreographer with Orlando Ballet
MATT LOHER, original cast member of Broadway musicals which include 42nd Street, Cats , A Chorus Line and most recently Book of Mormon
HEATHER PARCELLS, Broadway credits include Hairspray, Thoroughly Modern Mille, A Chorus Line
DUSTIN PHILLIPS, one of the most sought after hip hip choreographers on the dance scene today – working with such greats as Paula Abdul and Janet Jackson
TODD SHANKS, former faculty member of Steps on Broadway, National Dance Competition Judge, and freelance Choreographer, current Dean of Dance at Dean College in Boston
SHER SHERATON, Disney Tokyo, Dance Educators of America, tap choreographer
ZACH VENEGAS, one of few selected to be an Elite Protege with The Pulse On Tour, has danced for renowned artist Justin Bieber, performing with him at the 2012 Billboard Music Awards
BROOKE ZELUS, has worked with tap heavy weights such as Jason Samuel Smith, Chloe Arnold and Fayard Nicholas, assistant choreographer for Ringling Brothers, Barnum & Bailey Circus.
SETH ZIBALESE, has worked as a dancer with some of LA's top choreographers such as Brian Friedman, was a member of the athletic Diavolo Dance Theatre, and also just became a member of Solevita Dance Company
KEITH CLIFTON, has been in business as a dancer, teacher, and choreographer for the last two and a half decades.  He has performed on the stage in musicals and he has staged and directed the entire Nutcarcker ballet for The Irving Ballet of Dallas, Texas.
BOBBY CLARK, has appeared on Broadway and in national tours of iconic shows. He has also taught in NYC at the Company Space, the Directors Lab, Encorps Summer Program and implemented the acting program for Access Broadway.
LISETTE BUSTAMANTE, has worn a number of professional hats including dancer, choreographer, artistic director, songwriter, music video director and movement coach. She's danced alongside superstars such as Madonna, Gwen Stefani, Justin Timberlake, Ariana Grande, Janet Jackson and Usher on stages all over the globe, and has choreographed for Pink, Prince, Britney Spears, Ricky Martin and Jennifer Lopez. She's been featured in commercials for Gap, Pepsi, Pringles, iPod and Sprite, and has choreographed for film and television, with credits including supervising choreographer on America's Best Dance Crew.
TOMMY ALEXANDER, teaches Jazz, Tap, Lyrical and Musical Theater as well as Judges and choreographs nationwide for Dance Makers Inc., Southern Association of Dance Masters, Chicago National Association of Dance Masters, Spark Intensives and Dance Teachers United.
KAMERON BINK, in 2007 Kameron was a Top 10 Finalist on Fox's "So You Think You Can Dance". Since then he has had the opportunity to teach all over the world in countries such as Australia, South Africa, Germany, Spain, Iceland, Italy, Singapore and Switzerland.
FRANK MUSSO, has been a dance educator and choreographer for studios across the country. He is also a national adjudicator for many dance competitions. In 2016, Frank founded REVEL DANCE CONVENTION, a national dance workshop and competition. Some of Frank's professional credits include: back up dancing for various NYC pop artists, Dream Along with Mickey at Walt Disney World, Disney's Camp Rock & Shake It Up, and can be seen in multiple music videos and films.
TONY VITALE, performance credits include: appearing in Sister Act 2, Clueless and Young and the Restless, touring with Reba McIntyre and Harry Blackstone and working on countless commercial and industrial projects. Tony has taught and judged for multiple dance conventions and competitions including Manhattan Dance Project.
TED LEVY,  is a tap dancer and Broadway performer and choreographer. He made his Broadway debut in the musical Black and Blue (1989), in which he was a featured dancer in "Butter and Egg Man." He won a number of Tony Awards for the musical, including one for being one of the four choreographers.
MARI MEADE,  attended the New Orleans Center for the Creative Arts and North Carolina School of the Arts and is the founder of Mari Meade Dance Collective.
ASHLEY LINDSEY, is a New York City Based Dancer, Teacher and Choreographer. He is a 2007 graduate of the University of North Carolina School of the Arts. e has performed in commercials for TARGET, ESPN/Miller Lite and Dental Works. He can also be seen dancing in music videos for Scott Matthew's "I Wanna Dance with Somebody" and Asgier's "King and Cross".
BAILEY REESE, Bailey Reese began her dance training at the age of three years old in Raleigh, North Carolina. In 2007, Bailey was named one of the top ten contemporary dancers in the country at JUMP "the alternative convention" for her outstanding solo performance.
NOAH GOULDSMITH, has trained in many disciplines of dance since the age of 3. Some of Noah's favorite credits include originating the "Tybalt" track in Rasta Thomas' Bad Boys of dance "Romeo and Juliet," (European Tour), and dancing in the 1st National Tour of Flashdance The Musical.
DUSTY BUTTON, is a professional ballet dancer. She joined the Boston Ballet corps de ballet in 2012, was promoted to soloist in 2013 and principal in 2014.
NICK ANTHONY, has worked with some of today's best dancers, choreographers, actors, directors, and educators in the industry. As a choreographer and teacher, Nick specializes in hip hop, contemporary, and acro.
DESIREE ROBBINS, travels to more than 40 cities per year making appearances and teaching master classes all over the world. She works with individuals and groups to help improve their training and performance.
CHANNING COOKE, is a professional dancer from Massachusetts. You may have seen her on such shows as Dancing With The Stars, in a Macy's Stars of Dance number, choreographed by Travis Wall, as well as on The Ellen DeGeneres Show. Channing has also worked with such artists as Jennifer Lopez, JoJo, and also with Florence + The Machine at the 2010 Video Music Awards.
BILL HOTALING, has performed on stages throughout the world, from Radio City Music Hall in NY to the World Design Expo in Japan. He has choreographed theatrical productions of Chicago, The Music Man, Fiddler on the Roof and Pippin.
CESAR SALINAS, is the Artistic Programs Manager for Giordano Dance Chicago. Cesar is a certified teacher in the Giordano Technique at the Basic, Beginning, Intermediate, Advanced, and Professional Levels of the Nan Giordano Certification Program® (NGCP®).
ADJUNCT FACULTY
In Motion Dance Center is pleased to announce the addition of an adjunct faculty with many outstanding instructors who teach on an "artist in residency" basis. These teachers include:
Paige Amicon
Jessie Cobb
Madeline Douglas
Bekah Downing
J'Rai Hammonds
Morgan Huntley
Lisa Rhodes
Elly Sarfert
Kylene Valores