Ballet
Ballet classes are specifically designed for each age group and level. In Motion Dance Center offers the following:
Ballet positions
Barre work
Adagio
Allegro
Center-floor
Pointe, repertory and variations by permission only.
All ballet dancers Level 1 & higher must wear their hair in a traditional ballet bun.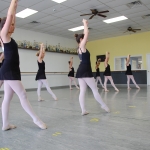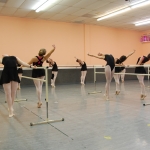 Creative Dance
Specific class for 2 1/2 and 3 years old concentrating on musicality, balance, coordination, and motor skill development through the use of music, beginning dance skills, tumbling and imagination.
Jazz
Specifically designed for each age group and level. Variety of techniques taught which include both classical and contemporary styles. HIP HOP: The latest dance craze is offered in conjunction with Jazz as well as an independent class.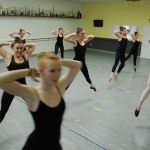 Hip Hop
In Motion Dance Center teaches the latest popular hip hop dance moves with isolations and syncopation. All students are taught in an age appropriate, physical, fun format!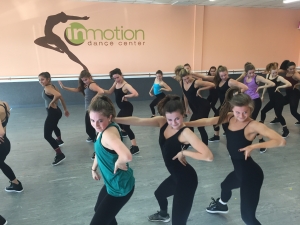 Contemporary Dance
Combining several types of Modern technique to include Limon, Cunningham, Humphrey and Graham. Class also consists of improvisation and choreography. NOTE: Intermediate and advanced contemporary dancers also study Lyrical technique.
Tap
Offered as a combined class or as an independent class. Consists of complete warm-up and center floor tap technique. Both Broadway and rhythm tap are taught.
Tumbling
Basic tumbling and floor tricks. Dancers age 6 and older can enhance their dance training by adding a separate tumbling class.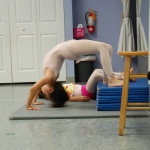 Young Dancers
For the younger dancer, several dance forms are combined into one class.
Ballet/Tap/Acrobatics (ages 4-6)
Ballet/Tap/Jazz (ages 6-8)
Within these combination options there are several levels, and students will be placed according to age and ability. Acrobatic work is limited to basic tumbling and floor tricks.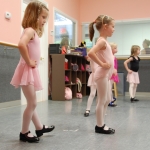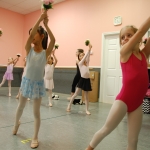 Hip Hop & Tumbling:
A BOYS' class for ages K-5th Grade.
Better Bodies Workout:
The Director, Michelle, has carefully developed and will teach this 45 minute class to give both boys and girls a great workout for improved all-around fitness. Resistance training coupled with agility, cardio, stretch and strengthening make this a great class for any dancer to add to their schedule or NON-DANCER to attain a better level of fitness!