THANK YOU TO OUR LEAPS WITHOUT BOUNDS SPONSORS
State Farm Insurance – Agent Brett Lindquist
https://www.statefarm.com/agent/us/nc/winston-salem/brett-lindquist-hl0hx5ynkal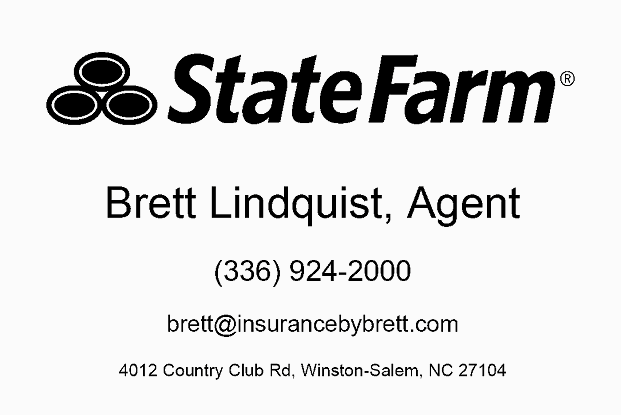 WHY SPONSOR?
Because of our incredible 2019 sponsors, we have been able to bring dance to our community through Leaps Without Bounds. It is a monthly dance class offered to children with special needs to come get moving with our Dance Elite troupe, and is free of charge to families! Not only does this program provide children with all abilities to come dance at no cost, but it allows our dancers to get involved within the community and make a difference for these children. It has been an incredible experience to watch the growth of so many friendships and connections between the participants and our dancers! Below I have attached testimonials from both the families of the participants and from our dancers who assist.
Additionally, we are thrilled to announce our newest community outreach program! In the next few months we will be bringing this program to the Baptist Children's Home in Thomasville. As we polish the details of this exciting new opportunity, we are hopeful that with the growth of our sponsorship program we can continue to offer these programs through our community!
Leaps Without Bounds would not be possible without our sponsors. With your support, we will be able to continue bringing dance to children throughout our community. In addition, it allows our dancers to be connected to their community and share in spreading what they love to do with children who might not have the same opportunity without this program. Please do not hesitate to email me if you have any questions. Our deadline for sponsoring will be March 3, 2020. We just need your written commitment of sponsorship via email and you can mail or drop off payment at your convenience! We look forward to hearing from you!
Missed our segment on Fox 8 "Good For Her"?! Click the link to see!
https://myfox8.com/2019/10/23/winston-salem-dance-studio-runs-program-to-include-children-with-special-needs/
INTERESTED IN BECOMING A SPONSOR?
In Motion has a GREAT sponsorship program! Depending on the level you decide to sponsor, here are just a few things our Sponsors receive:
Recognition, free tickets and VIP seating at our Annual Gala.
VIP seating and four free tickets to our Annual Recital.
Recognition in our E-Newsletter.
Recognition on all of our social media platforms!
Logo on Dance Elite Annual T-Shirt.
and much more! 
We would love the opportunity to talk to you about becoming a Sponsor! Contact Nina Price at npriceimdc@gmail.com for detailed information.