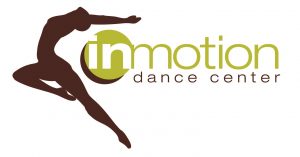 Registration for our 2022-23 dance year is OPEN!
Specific instructions on how to register for our fall classes beginning September 6 are explained below. Please read through very carefully and if you have questions about registration for your dancer(s), don't hesitate to email the Director, Michelle Nicholson. She can guide you through choosing the best options for your child!
A Word From the Director
As we open registration for our 27th year of dance, I want to first thank our current dancers and parents who are the reason IMDC has weathered the pandemic. Your support of our studio is noticed and appreciated. We will strive to continue excellence in dance training and look forward to the opportunity to mentor your child.
Thank You,
Michelle Nicholson, Director
How to Register:
Current IMDC Dancers – In your IMDC App/Parent Portal choose the following steps:
+ find classes
+ add a filter (choose fall 2022-2023)
+ choose any and all classes you wish to register for
+ if your dancer is 8 or older, simply choose the types of classes they are interested in taking, for example: ballet, modern, tap, jazz, acro, hip hop, etc. Your dancer's schedule will be assigned by the Director and sent to you in early June. If the classes your dancer is placed in do not work with your schedule, simply let us know and we will work with you to find other options!
+ registration fees will be processed via the payment method on file within 3 business days
New IMDC Dancers:
+ complete the online registration form: https://app.jackrabbitclass.com/regv2.asp?id=539268
+ when you choose "enroll in classes" you will see the options for fall 2022-23 or summer 2022. Adding filters will show you class options for the session you would like to enroll in
+ if your dancer is 8 or older, simply choose the types of classes they are interested in taking, for example: ballet, modern, tap, jazz, acro, hip hop, etc. Your dancer's schedule will be assigned by the Director and sent to you in early June. If the classes your dancer is placed in do not work with your schedule, simply let us know and we will work with you to find other options!
+ once you have registered, your registration fees will process via the payment method on file within 3 business days
Annual Registration Fees: $35.00 for an individual or $55.00 for a family